Who Was Dr. Andrew Jackson Osborne?
Posted On August 4, 2015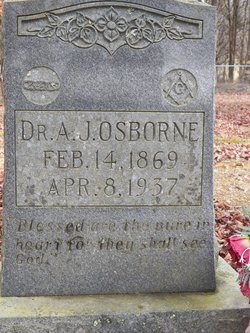 State Route 604 begins at State Route 421 in Duffield, Virginia, and runs through Pattonsville, Blackwater and Jonesville on its way to the Tennessee state line.  On the Virginia side, it is named "Doctor Andrew Jackson Osborne Highway".  Those familiar with the area will know that there are many Osbornes from there.  So why was this particular Osborne's name given to the highway?
Dr. Andrew Jackson Osborne was born in Blackwater, Virginia, on February 14, 1869.  He was the son of James Knox Polk Osborne and Elizabeth Robinette (another famous local name) Osborne.  He had one sibling, Enoch Osborne born in 1877.  He had two spouses, Polly Fisher Osborne, born in 1870, and Ollie J. Stacy Osborne, born in 1879.  Through his two wives, he had 15 children.  You can find their names here:  http://www.findagrave.com/cgi-bin/fg.cgi?page=gr&GRid=82058132
Although his families were impressive, that isn't what brought this man his fame. My father told me that he was one of the earliest DO's, Doctor of Osteopathic Medicine.  This form of medical care was founded in 1874 by Andrew Taylor Still, MD, who decided while serving as a physician during the Civil War that the "orthodox" approaches to medical care weren't sufficient and were sometimes harmful.  Osteopathy takes a "whole body" or "holistic" approach and focused on prevention more than treatment.  The first school of osteopathic medicine was opened in Kirksville, MO, in 1892.  This would have made AJ Osborne a pioneer in the new field.  For a history of osteopathic medicine, go here:  http://www.aacom.org/become-a-doctor/about-om/history
The following information is from the Moore Family of Virginia and Kentucky Genealogy site at http://www.genealogy.com/ftm/h/o/w/Peggy-C-Howell/WEBSITE-0001/UHP-0554.html
Andrew Jackson (Doc) Osborne (son of James Knox Polk Osborne and Elizabeth Robinette)451 was born February 14, 1869 in Blackwater, Lee County, Virginia, U.S.A.451, and died April 08, 1937 in Blackwater, Lee County, Virginia, U.S.A.451.He married Polly Fisher.
 
Notes for Andrew Jackson (Doc) Osborne:
[osborne2[2].FTW]
He was a Blackwater, VA physician for more than 40 years. He trained under Dr. William ROBINETTE and made house calls on his horse 'Old Joe'. He had a good treatment record for the flu epidemic of 1917-18. He was a Mason, Odd Fellow, and member of the Blackwater Lick (Big Door) Church. He served three months in the Atlanta penitentiary for prescribing morphine to a Mr. HOBBS; he was turned in by Mr. ELY.
He was born on the Caleb Hurd Farm.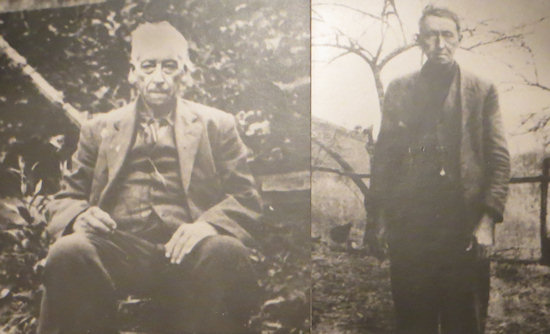 Here is some more information from Janet Gover's Blog-Stories within stories… within stories at http://janetgover.com/?p=4021
People would walk for miles to visit his (Dr. AJ Osborne's) medicine house and he would also travel on horseback to see patients long distances away. It was said he often slept on that horse's back. When he reached the medicine house, the horse would nudge the door to make enough noise to wake the doc.
He never charged his patients – but those who could pay something, did.
He was particularly distressed by the infant mortality rates in the mountains – and tragically ten of his own children died at birth or in early infancy.
Doc Osborne ministered to the people all his life and was poor all his life. When he died in April 1937 the Rev Frank Phipps had to find a suit for him to be buried in.
Janet found the information on Dr. AJ Osborne at the Museum of Appalachia in Clinton, Tennessee, where Dr. Andy's entire office is on display.  Here is their website:  http://museumofappalachia.org
But the best website containing Dr. AJ Osborne's story can be found at The Country Doctor and Natural Medicine Newsletter at http://www.jmcnaturalmedicine.com/dr-amjad-library-book-1.html.  There's simply too much information to put on my page.  But I highly recommend reading it.  He was quite a man.