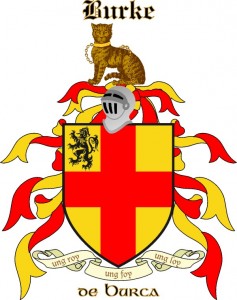 The Burkes took their name from "De Burgh", which was French for, "of the borough".  They were Norman warriors who helped William the Conqueror to conquer England, then helped Strongbow to conquer Ireland.  They were granted lands in county Galway in the late 12th century.  Over the years, their name changed to its current form and the Burkes were known for "being more Irish than the Irish themselves".  Today, Burke is one of the most common names in Ireland.
Burkes were among the warriors that participated in the Crusades.  In fact, their coat of arms bears a red cross on a gold shield, which was customary of a veteran of the Crusades.
The earliest Burke recorded in the US was an Ann Burke who came to Virginia in 1647.  The Burkes were known for being among the earliest settlers of Southwest Virginia.  My Burke heritage comes specifically from Blackwater in Lee County, Virginia.
God's Word is very important in the Burke family.  My great uncle, great grandfather, and great, great grandfathers were all Baptist preachers.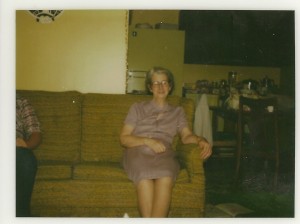 My dear grandmother, Nettie Mae (Burke) Baker, one of the sweetest ladies I've ever known.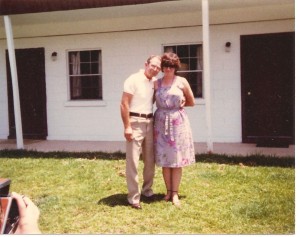 My great uncle, Harold Burke, with his 2nd wife, Alice (Rhoton) Burke.  He was quite a character.  I remember him taking Karate lessons in his 60s and talking about "taking care of" 4 young men that assaulted him in the parking lot of the Dayton Mall in Ohio.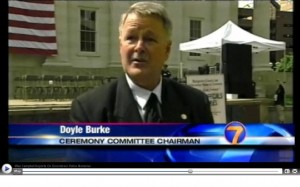 Harold's son and my second cousin, Doyle Burke.  Doyle served many years in Dayton, Ohio, as a decorated police officer and detective. He currently works for the Warren County Ohio Coroner's office.  He has written a book, "Death As A Living", which details some of his most important cases.  You can learn more about it at https://www.inkshares.com/books/death-as-a-living?fbclid=IwAR3fBViH4fXUl3TiYxt7uV4A0Ba75Z2A2PqGzD503UsZF6Fv4KW3E2esoRE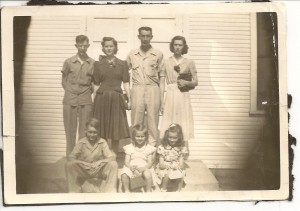 (back row, l-r) Harold Burke, Nora (Burke) Fisher, Dewey Burke, Nettie (Burke) Baker, (front row, l-r) James Baker, Shirley (Baker) Gay, Evelyn (Baker) Roberts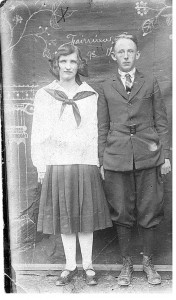 Roy Hampton Burke Sr. and his wife, Lettey Mae (Berry).  Roy was a Primitive Baptist Elder and the oldest son of Harrison and Louisa (Joyner) Burke.  They settled in the Ormond Beach, Florida, area and are buried there.  https://www.findagrave.com/memorial/60430852/roy-h_-burke