Baker Cemetery, Kyles Ford, TN
Although the address for the cemetery is traditionally given as "Kyles Ford", the official location is Eidson, in Hancock County, Tennessee.  It resides on a hill near the Clinch River on Route 33-Kyles Ford Road, between Willis Chapel Road and Fleenor Circle.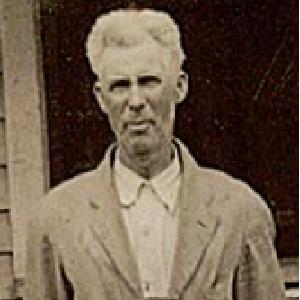 The Baker Cemetery takes its name from the man who donated his land for its use, Alfred Baker (pictured left).  Alfred donated the land for the old section of the cemetery.  It already contained graves going back to the late 1700s, including Bakers, Wallens, Livesays, Roberts, Holts, Johnsons, Moores, Singletons, Snodgrass and other families.
Alfred's daughter, Sophie (Baker) Livesay, later donated more land for the cemetery.   Her family also oversaw its care and upkeep for many years.
Below, I have images of family members buried in the Baker Cemetery.  Perhaps you will be able to find some of your own ancestors or relatives listed here.  You can find a listing of graves in this cemetery at https://www.findagrave.com/cemetery/8851/memorial-search?page=4#sr-52422606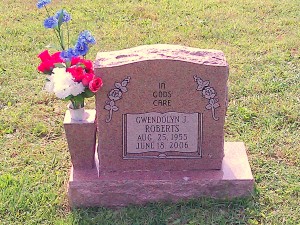 My dear sister, Gwen Roberts, 1955-2006. She was my mentor and best friend.