He fought for the South & the North
Posted On August 27, 2010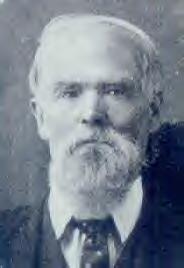 Joseph Banks Wallen was born February 14, 1840 at Kyles Ford, Hawkins (now Hancock) County, Tennessee on the Wallen family farm. He married twice. His first wife was Susan Baker; with her he had two children, Luther Wallen born 1866 and Elizabeth Wallen born 1868. Susan died in 1868 and Joseph B. Wallen married Eliza E. Tignor in 1869, daughter of Anderson Tignor.
Joseph B. Wallen served during the War Between the States for both the Confederate Army and the Union Army. He was conscripted into the Confederate Army and served in the 43rd Tennessee Mounted Infantry at Vickburg. Following the fall of Vicksburg, he, along with other captured Confederates, was paroled and allowed to return to Kyles Ford.
On October 1, 1863 he enlisted in the Union Army at Camp Nelson, Kentucky. He served in Company L, 8th Regiment, Tennesse Volunteer Cavalry and achieved the rank of Sergeant. After the War, Joseph B. Wallen experienced the call to preach the Gospel and became a Primitive Baptist elder. He died August 12, 1912 and was buried with Masonic honors.
Joe Wallen